Crop Inputs - Dry Fertilizer
SWT Hazenmore is pleased to offer a full service farm supplies outlet including dry fertilizer, soil testing, full range of crop protection products, and application equipment.
Our 960 tonne plant uses an 8 bin system, complete with a 10 tonne vertical blender, which will blend a full range of fertilizer products. You can enjoy the comfort of our office while we load your product, or we can arrange for a farm delivery from our site.
Crop Inputs - Chemical
SWT Hazenmore has constructed a 2520 sq. ft. CPIC approved chemical storage shed which houses a full range of crop protection products. We also offer a delivery service for these products. A deferred input program is available, subject to credit approval.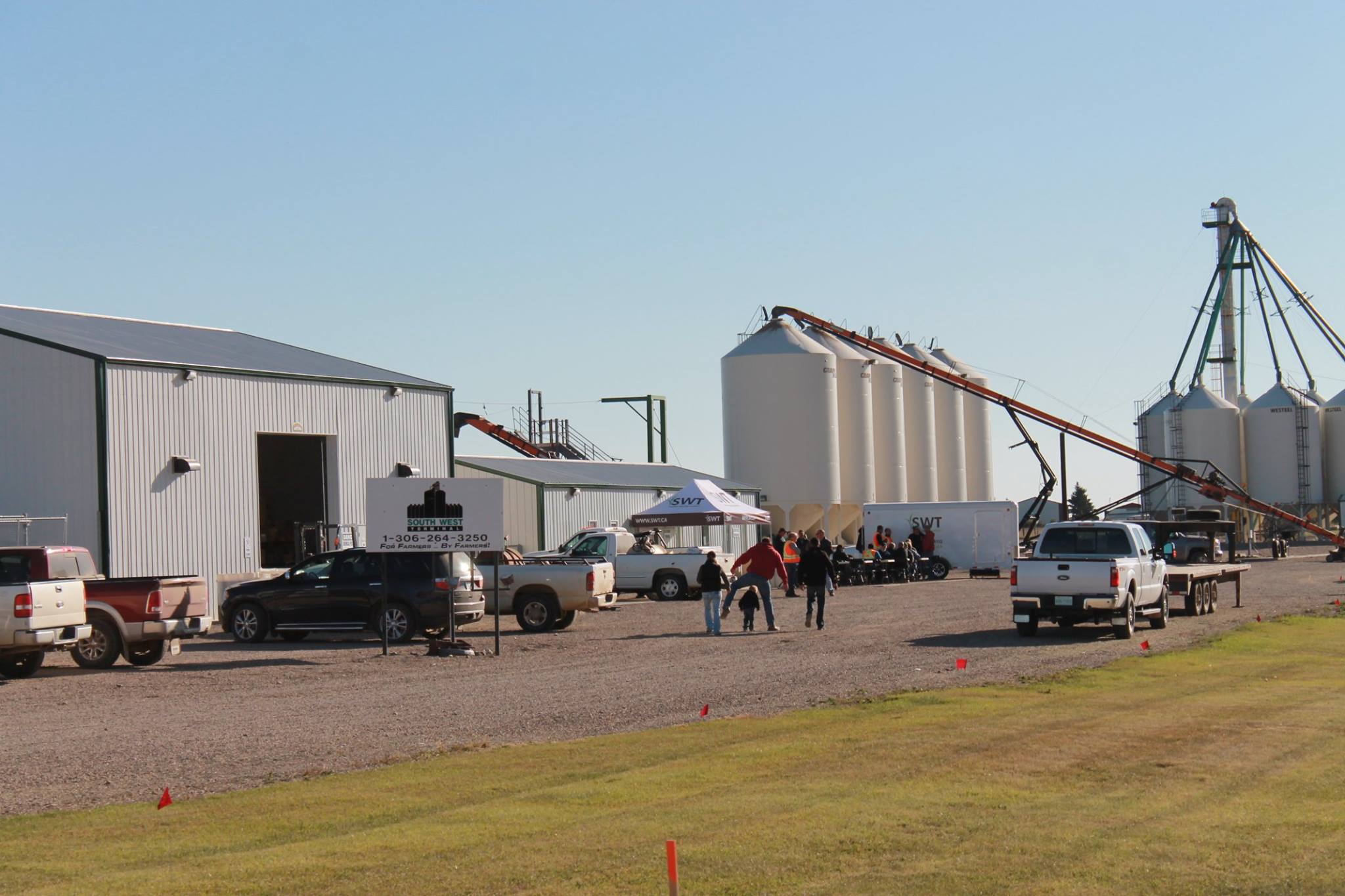 Producer Cars
SWT Hazenmore has a user friendly loading facility that includes 6-100 tonne bins which allows producers to load at their convenience.
The system also has 2 conveyor augers one of which is moved by hydraulics that allow for operation by a single producer.
Specialty crops and some commodities are very susceptible to impact damage caused augers. The conveyor minimizes impact damage and helps protect grade quality of the seed. With the conveyors they easily clean out which enables fast changeover to other commodities without contamination.
The staff at Hazenmore will handle everything from contracts, applications, and loading the car.